Sprint 33 - January 11, 2023
Publishing tags for activities
DESCRIPTION
There is now a possibility to use tags for a better user experience for your users. Each activity can be tagged with your choice of categories. These tags are then dispayed in a new overview that makes it easier for the user to find the correct activity. Tags are also displayed on the activity overview and on each activity page (with icon and tooltip).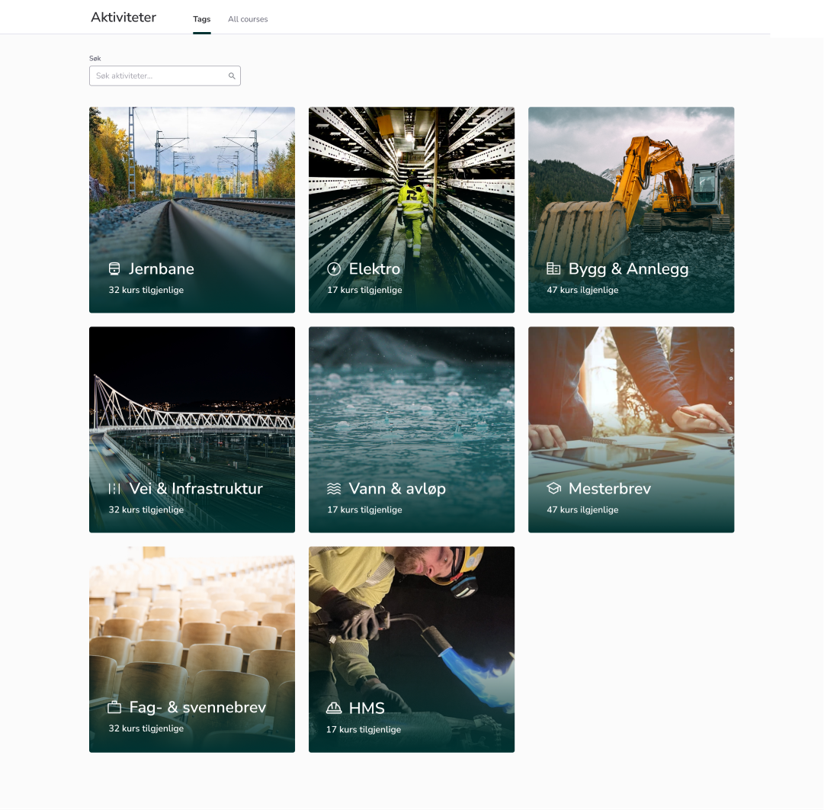 Example of the overview page. 
Do you want to use tags for you activity? Contact us and we can help you set it up.
New direct link to registration from activity overview page
DESCRIPTION
In all activity overviews you now can move directly to the registration without going via the activity page. The button "Meld på" takes you directly to the registration form.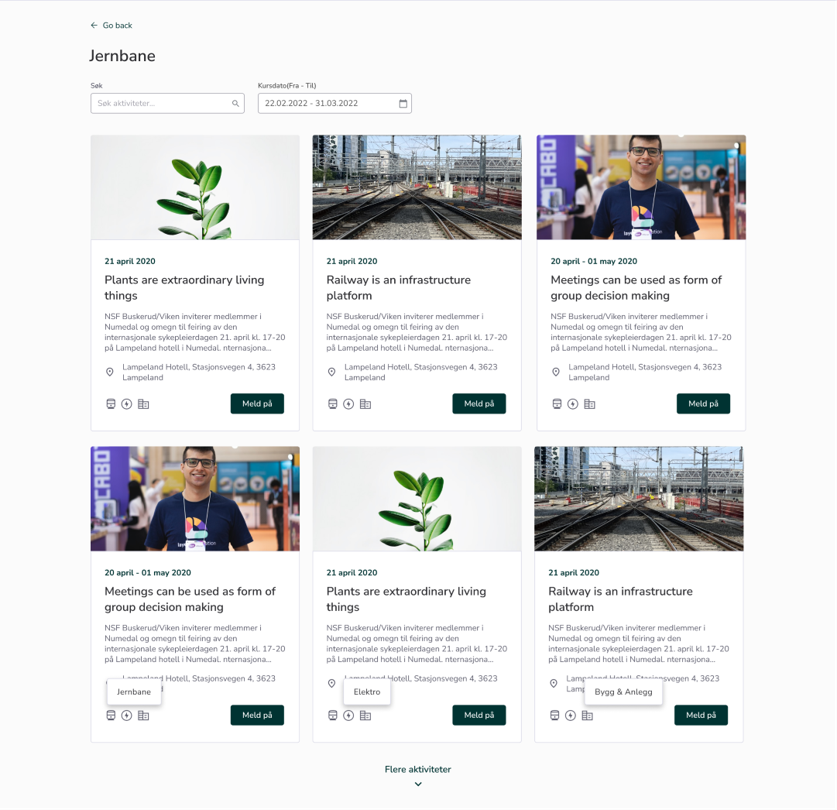 Example of an activity overview with the new button "Meld på"