DESCRIPTION
We have redesigned the flow for administrators to register participants to courses. The flow consists of 3 steps:
Step 0: Add participants
The first step has two options:
Add one person

Add several from the same company
Search and select the people you want to register to the course. If you choose option 2 you can choose several. If a person is already registered to this course that person cannot be added (he/she will be shown in the list as already registered and cannot be selected).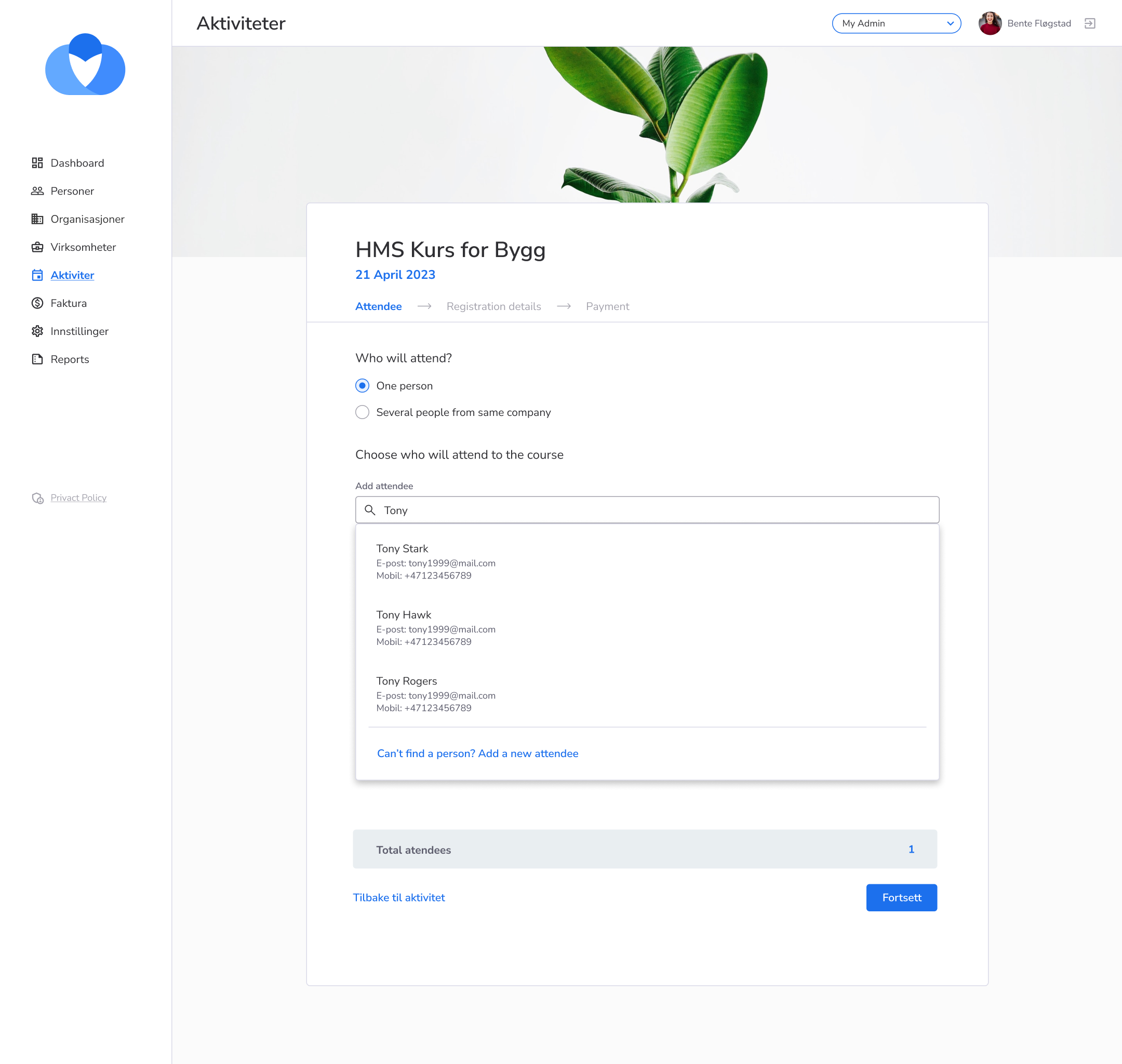 Step 1: Registration form
Registration form of the course. 
If you add several people at once, a message will show, explaining that "everyone you add to the course will get the same registration information". Meaning, the options you select in this form will apply for all people selected in step 1. If you have people with different registration details, these need to be handled separately. For instance, first you handle everybody who will have lunch. Then you repeat the process and handle everyone with lunch+hotel.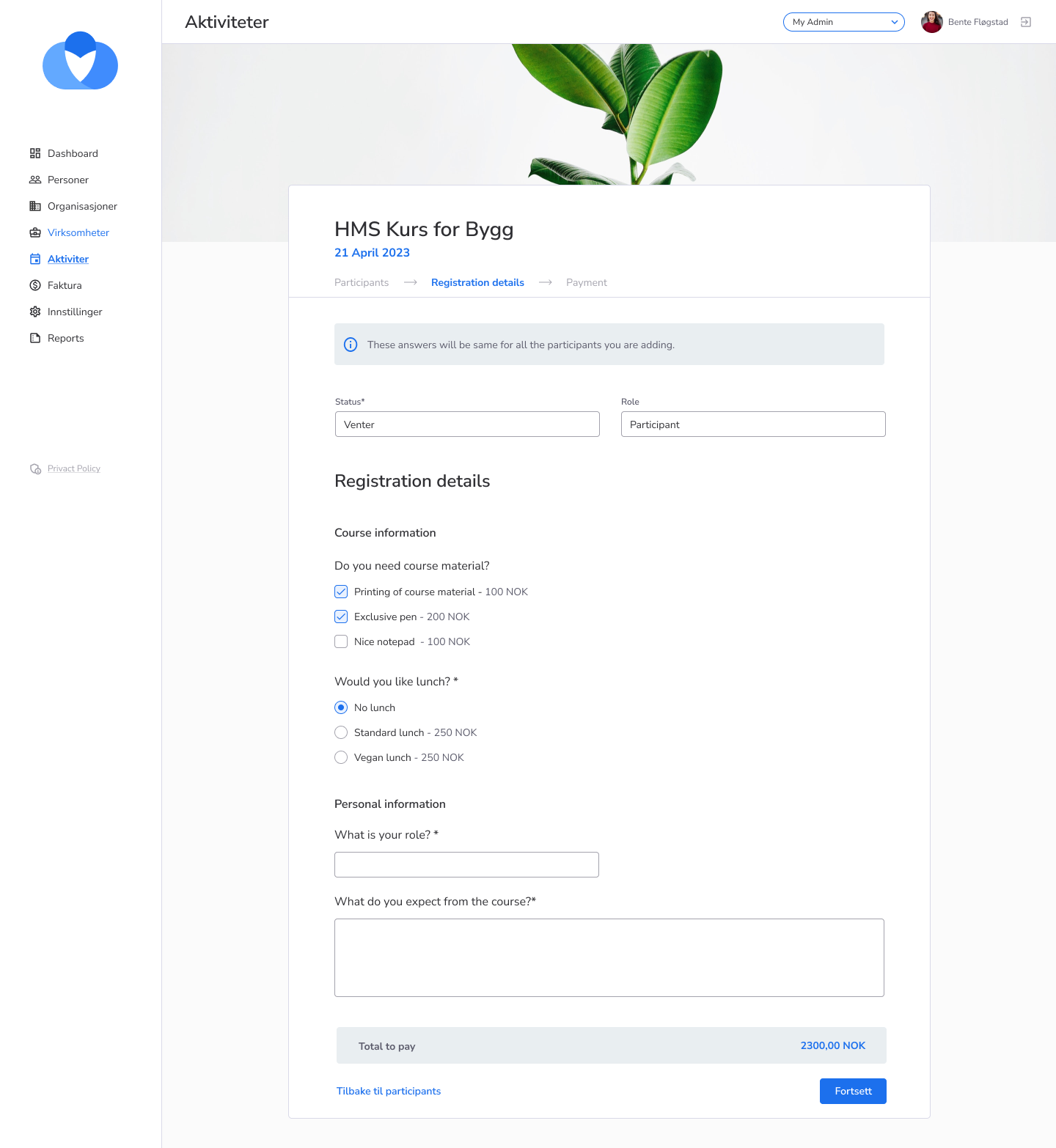 If it is a free course this is the last step and the button says "Fullfør".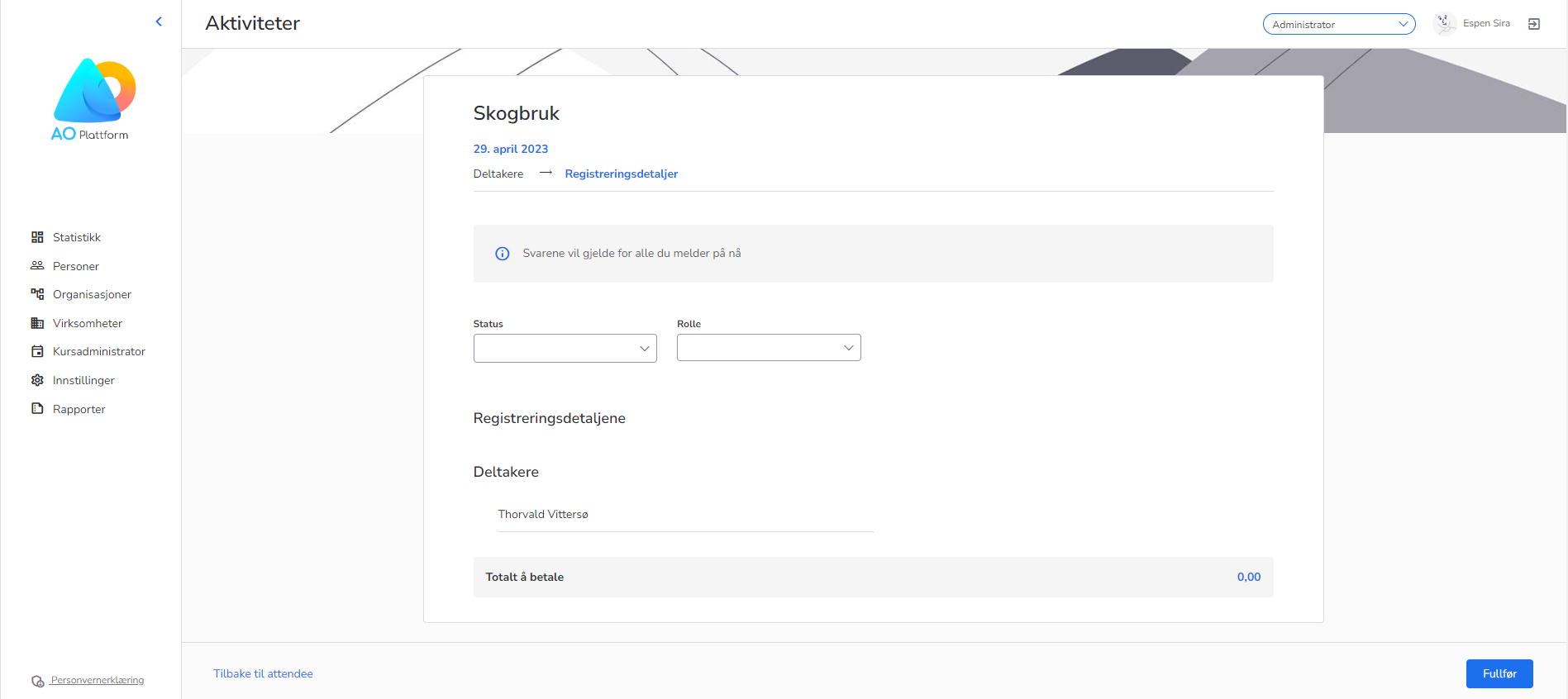 Step 3 (only paid courses): Payment & Discount
The last step provides a payment summary, possibility to add discount percentage or coupon and enter payment details.
Enter coupon code to add discount.
If registering only one participant, select who should pay – the person or a company. If you are registering multiple people, there is only one payment option: company pays.
To select a company, simply use the search field and select the company you want from there.
Payment information is required – payer and payer information need to be filled to be able to confirm the registration.